Self Checkin ( Post Arrival)
Alternatively instead of scanning the QR code the customer is able to self check in instead.
The Self Check In will help speed up the process on those busy check in days when you have a queue of customers waiting to check in
A new tablet-friendly screen has been created.
Enter your iBex login details which will then take you to the self check in bookings search screen.
The session will remain valid for a full day.
The customer is able to enter their booking or

 

OTA

 

reference (sales channel booking number) and last name to search for the booking
If their details are wrong, they'll receive a validation error and cannot proceed.
Once the correct booking number and last name have been entered the customer is then showin the pre-arrival screen, except they can now choose which rooms to mark as checked in.
To complete the checkin, a payment maybe required, dependant on what payment options were set in the initial setup on the post-arrival screen.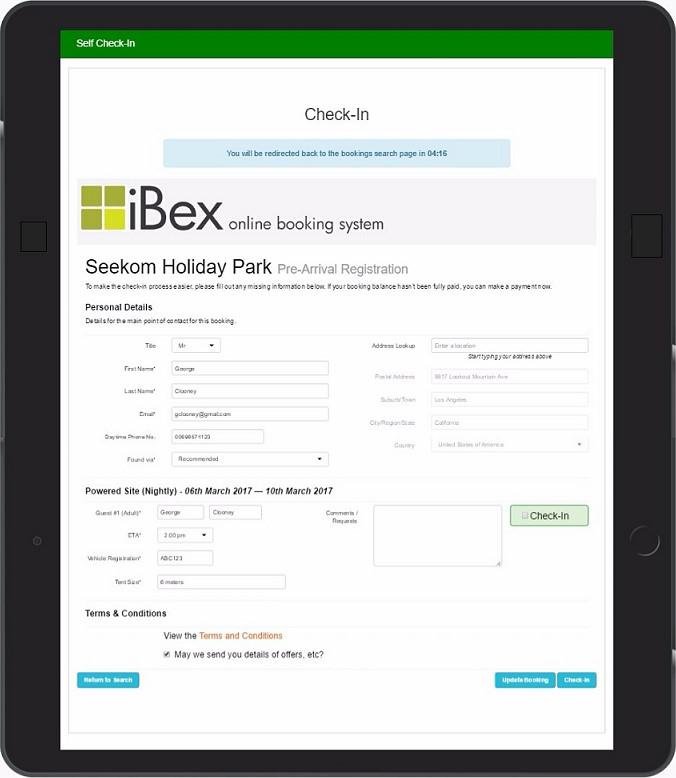 Now that the customer has checked in they will be presented with the confirmation screen.
Which displays specific information about the booking, this includes the unit booked and any gate codes (if applicable)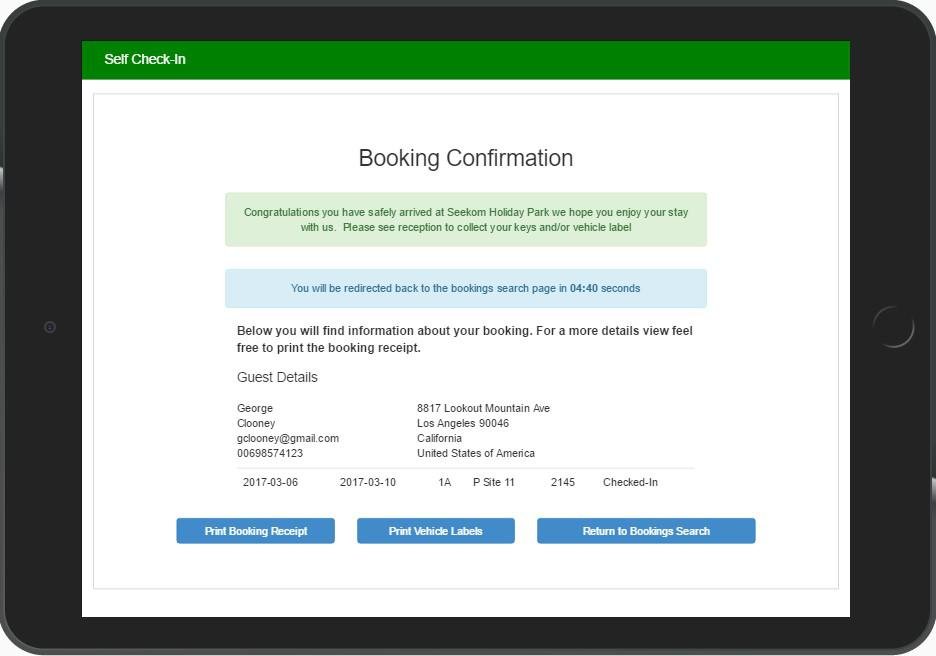 From here they will be able to
Print Booking Receipt
This depends purely on the property setting up printers correctly. As a website iBex cannot control printers.
Print Vehicle Labels
This depends purely on the property setting up printers correctly. As a website iBex cannot control printers.
Return to Booking Search
Restarts the check in screen ready for the next guest