Debtors
The Debtors report gives a list of all invoices with an outstanding balance (Found under the Finance heading in your iBex menu). The report can be filtered by Casual Customers Only; Sales Channels, Agents and Companies, or by a specific company, agent or sales channel. Instead of being filtered by date, this report is set to display any unpaid invoices by age – under 30 days old, under 60 days old, under 90 days old, or more than 90 days old.

The report itself, will display the invoice number & date, as well as any email address associated with it. It also lists the name of the invoice recipient, the id of the staff member who produced the invoice, the total amount and balance, as well as the age in days and the date of issue, if applicable.
The report can be exported as a whole, to an excel file but also, where filtered to a specific company, agent or sales channel, it can be viewed and printed as a headed document. If specified to a company, agent or sales channel, the outstanding invoices must be issued in order to view/print the statement.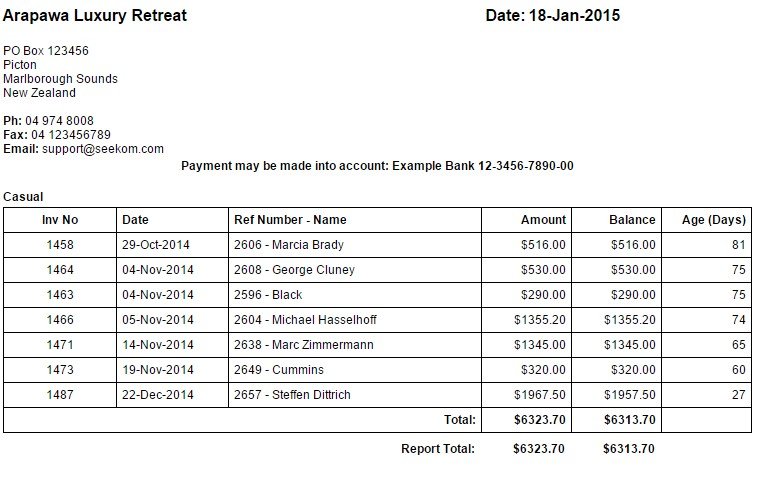 The Email button will allow you to email all companies listed within the Invoice/Debtors report, provided that an email address exists within the company record (NB. it will NOT invoice casual customers). An optional message can also be entered and it's possible to check the emails prior to sending, by entering your own email address into the Trial Email Address field.