Page Editor
This is our Drag and Drop Editor which allows you to make great pages for your website. 
We will have already setup your website for you as part of the onboarding process, but now you are free to make new pages and change content. If you are not confident to do this, our support team will be more than happy to make changes for you.
The Editor is relatively easy to use, you can add images, video, adjust the size, you can add text and headings, and many other features like Events Calendars, Promo Codes, Discount offers.
All you need to do is choose what you want from the left hand menu and drag it to where you want it on the page and let go. Then you edit the place holder data by selecting it. See this example below.

Here i have dragged format 1 on to the page , this is a pre-made combination of heading , one large image and one paragraph of text.
There are 6 pre-made formats to help you quickly make pages, or you can take one component at a time to build your page or combine a pre-made format with some individual other components.
To change the heading all you need to do is click on the text which will become high lighted and start to type, or paste, always using "matching style" a heading you may have copied into your clipboard already.
To change out an image you just double click the image and this will open a box which allows you to select from your hard drive, from a folder in your already uploaded image bank or from a website address or url.
Just select the image you want to swap out and it will replace the placeholder image like so :
You can add two images side by side, three images, two columns - four columns of text, columns of text with images above , images with text to the left , there are many options.
You can also change the size of images. First you click on this icon :

You will know that you have clicked it correctly when a greay border appears around the image with a small white square and a circle with a arrrow in it. Then you move your mouse the top corner of the image and you then see a small arrow pointing away from the image. Then click and hold the arrow and drag the image down to the size you want. You can also rotate the image using the circle arrow, and if you see a crossed double arrow you can move the image around on the page.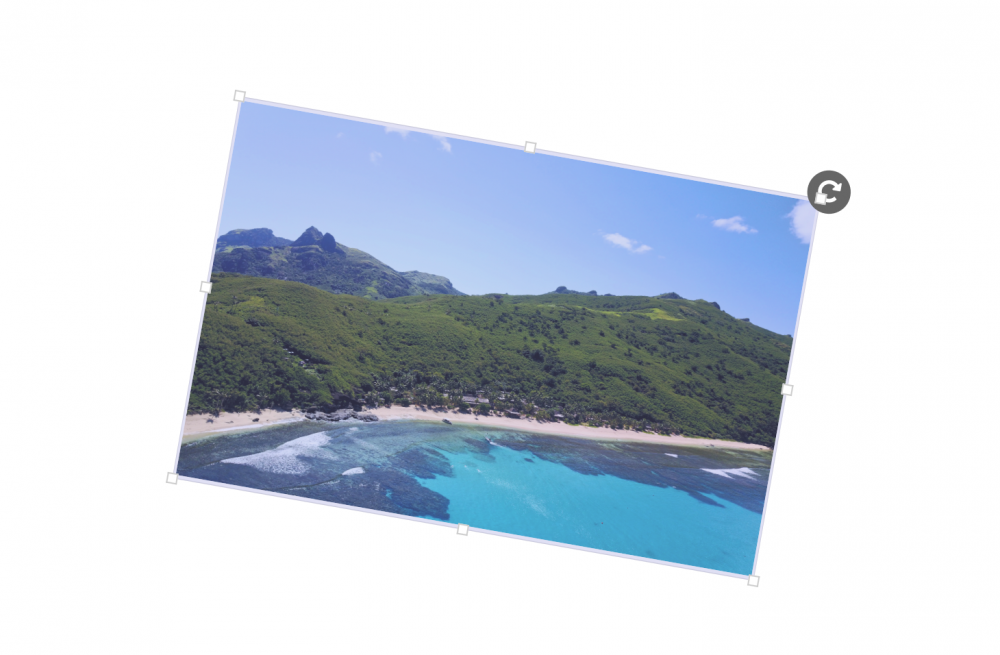 You can see below i have moved it to the left on the page by holding my mouse button down when i have the 4 arrows crossed.
You can also change the shape in terms of height or width by selecting the small white squares in the middle of the image edges and use the arrow pointing away from the image.
You and also add video to your pages just add an image and then double click it just like you are changing the image out. You then select the video tab on the image loader.

Paste the web address or url of the video in the box and the video will load. You can choose some settings like auto play , loop etc. Click save and your image is now replaced with video.
You need to select 50% for video once inserted for it to work properly on the page as the full size version will cause issues.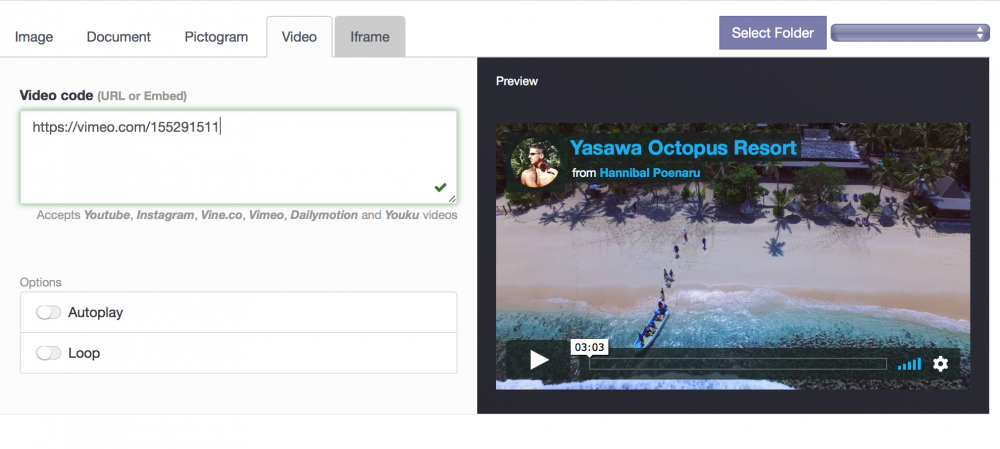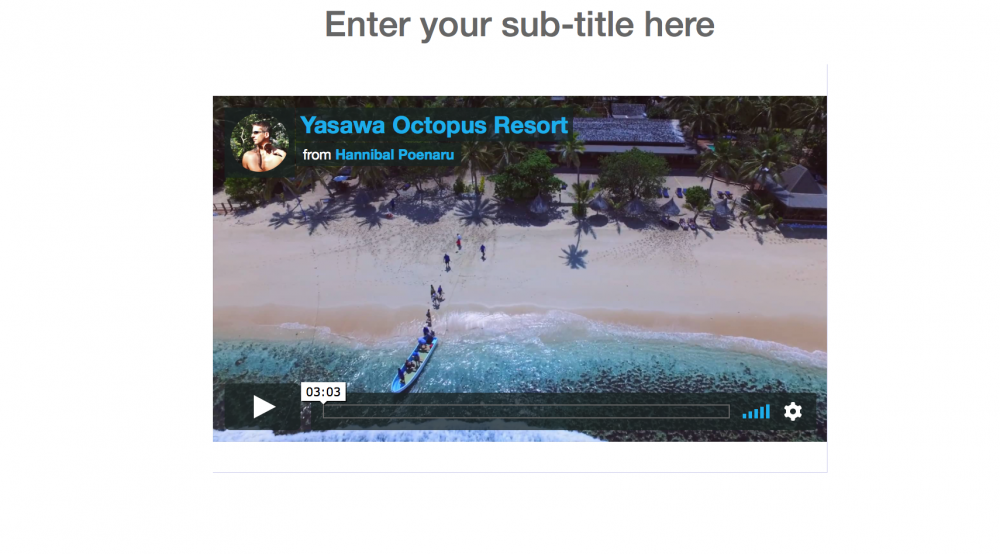 Have a play you can always delete what does not work and start over. To delete something click on the red garbage can.