Email Log / Resend an Email
iBex logs all the emails that are sent from your system.
Any email sent is logged as one of three options:
Auto - If the email was automatically sent by iBex (eg confirmations, cancellations, etc)
Scheduled - If the email was set to be sent by the email scheduler Manual - If the email was manually sent by a user In instances where a customer advises that they did not receive it you are able to resend it to the same email address or a different one.
NB. This functionality will only apply to bookings made after 23rd Jan, 2013.
Instructions:
If you want to view the email log for a specific booking, there are a couple of options...

In the Logs box in the Overview Tab of the booking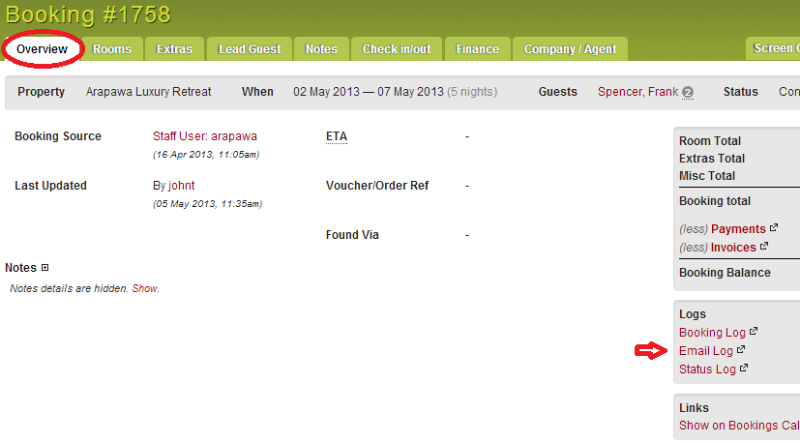 Once in the Email Log you can easily re-send the email by clicking on the Send button at the end of the email required.

When the Send option is selected, iBex will ask you to confirm the email address to send it to (which allows you to send it to a different email address if required).